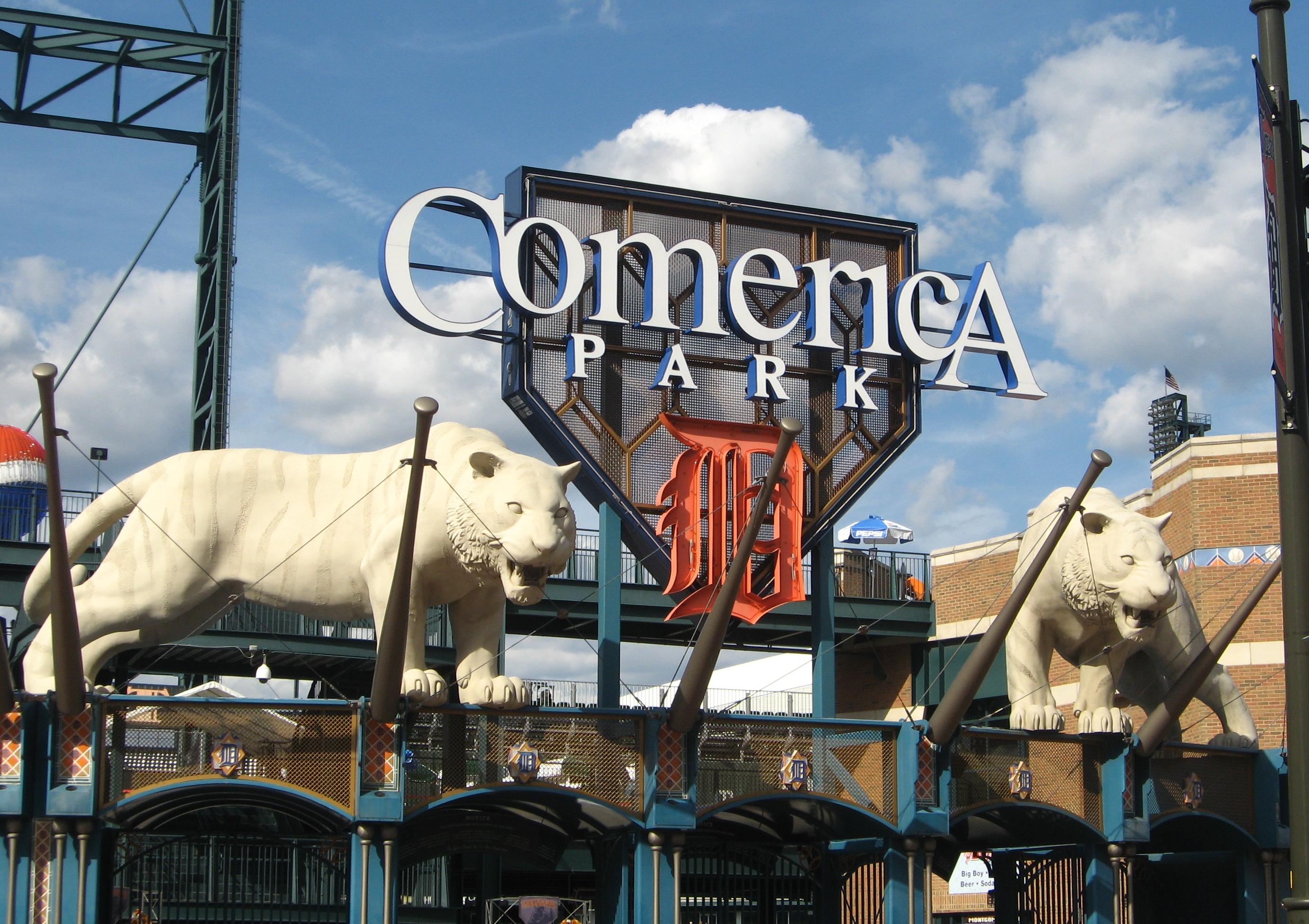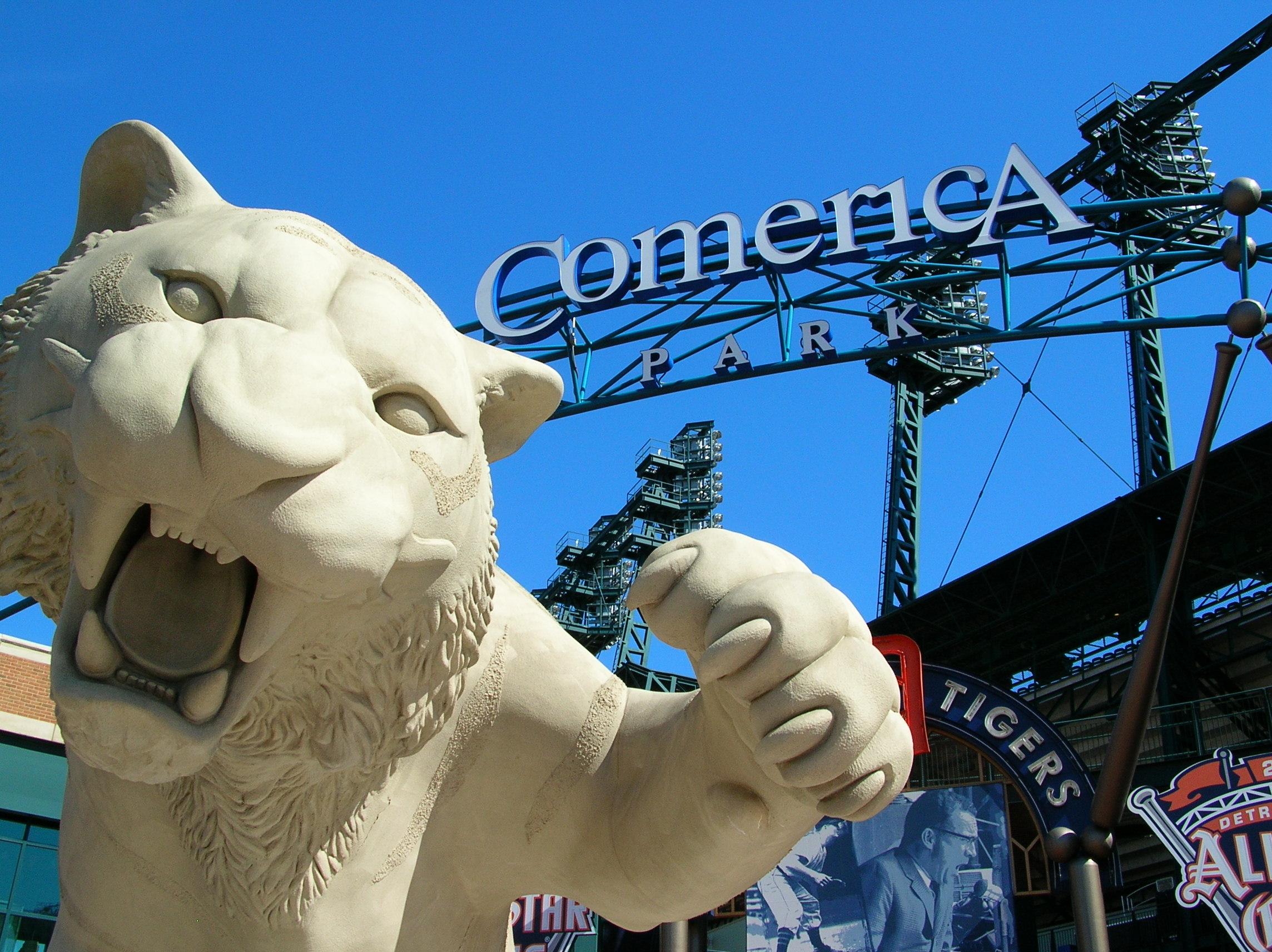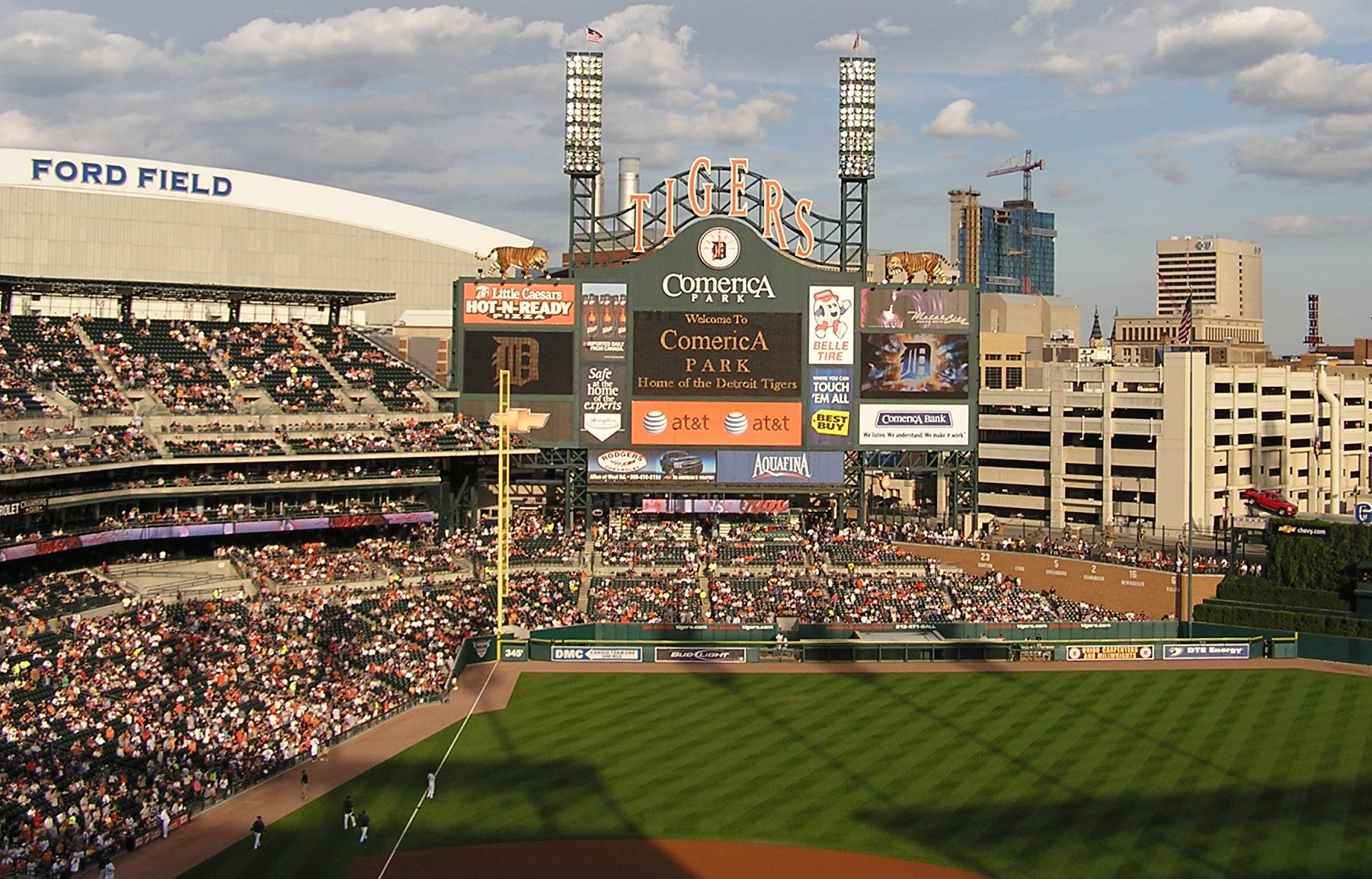 TEAM ::: DETROIT TIGERS
LOCATION ::: DETROIT, MICHIGAN
MY FIRST VISIT ::: AUGUST 16, 2008
OPPONENT ::: BALTIMORE ORIOLES
MLB RANK ::: 23 OF 40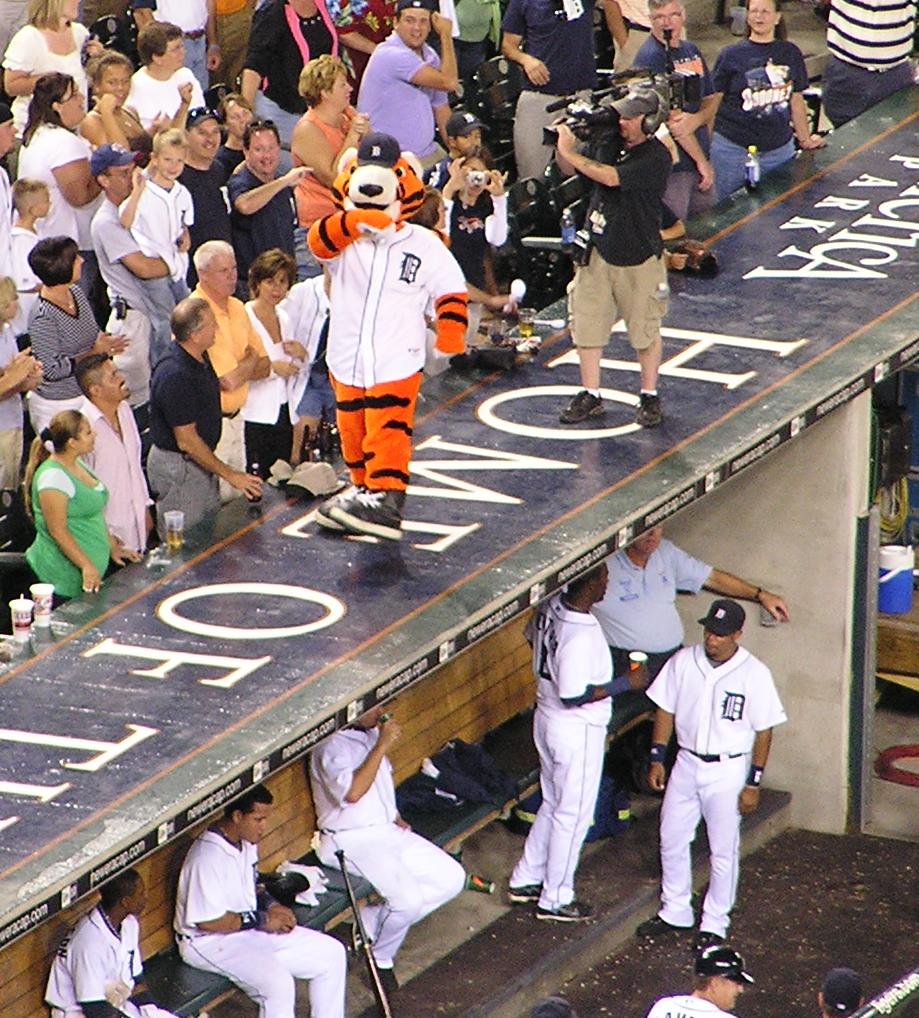 RATINGS
BALLFIELD ::: A
SCOREBOARD ::: B+
FOOD ::: B
FACILITIES ::: B
MASCOT ::: B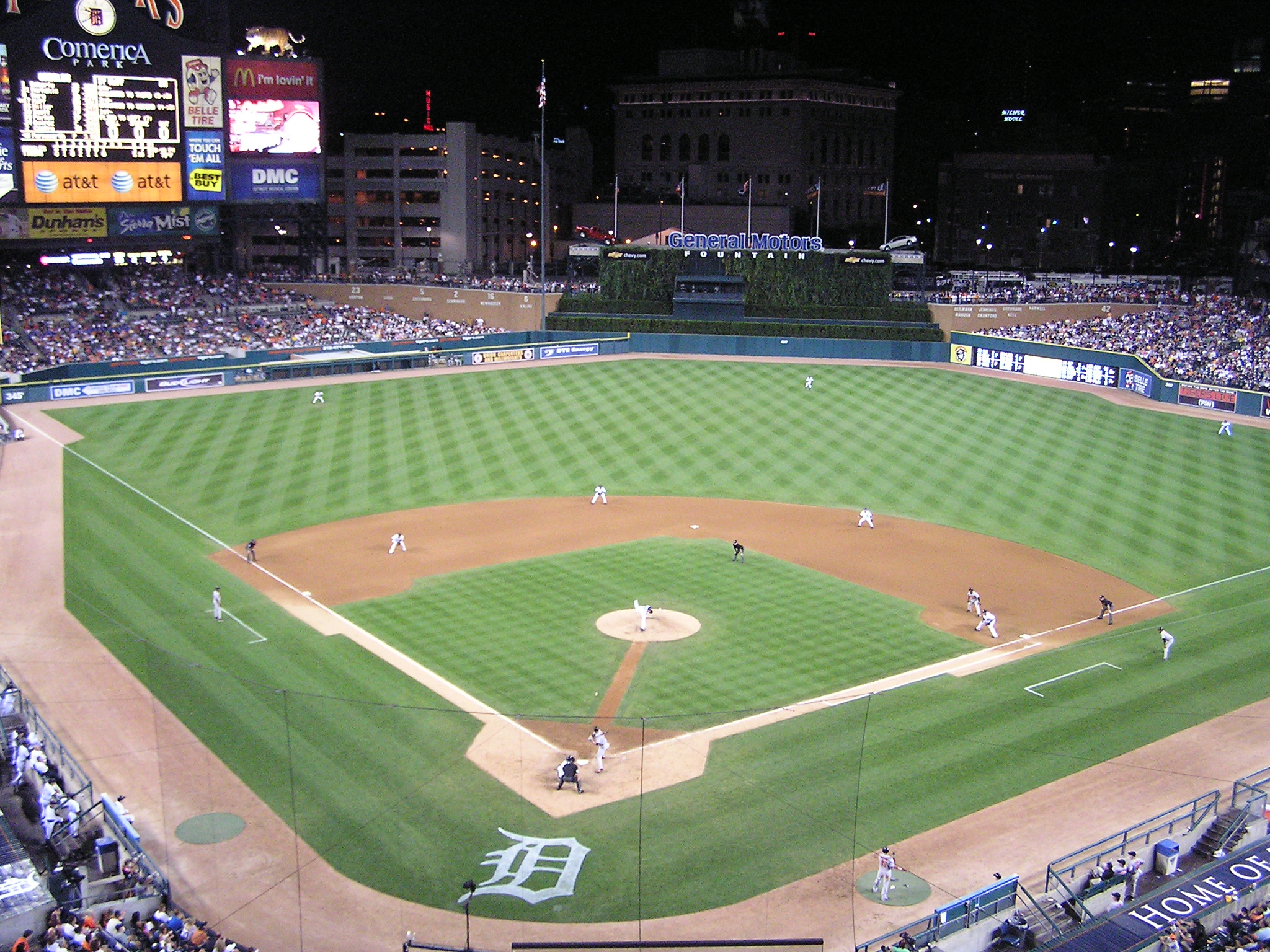 MY TAKE ON THE PARK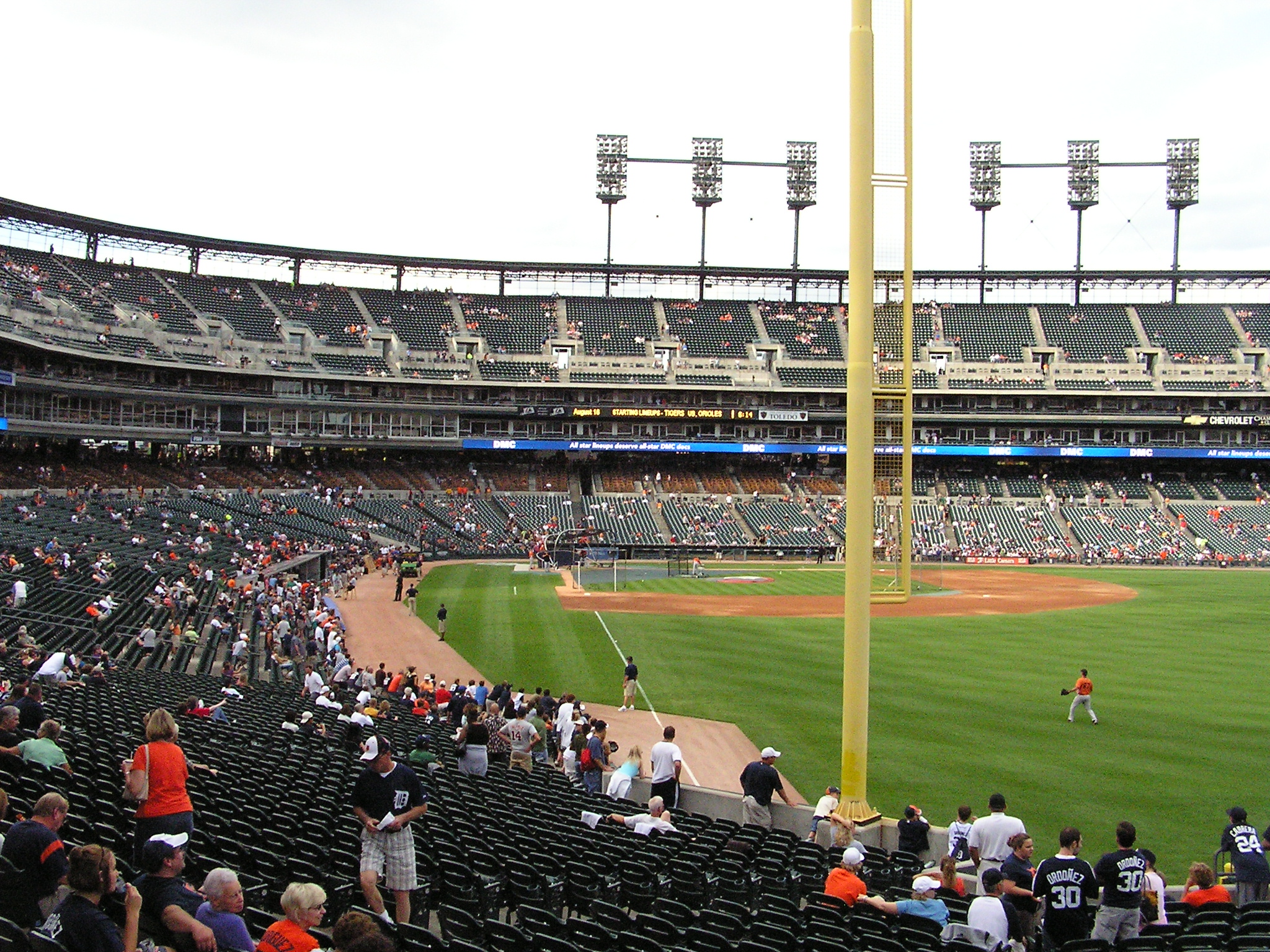 Replacing Tiger Stadium was an impossible task from the very beginning.

It just seemed that nobody disliked the place. There were some obvious problems with the place, all from the players side though. Small

dugouts, bullpens, and I am guessing the clubhouse were all problems that needed to be addressed. I am guessing the players got what they wanted, but did the fans want such a huge replacement?

Comerica Park stands tall across the street from Ford Field, the site of Super Bowl XL. Comerica Park has the Tigers, statues of ferocious tigers surround the main entrance ways of the park.

Ford Field, home of the Lions has a sidewalk with protective blocks.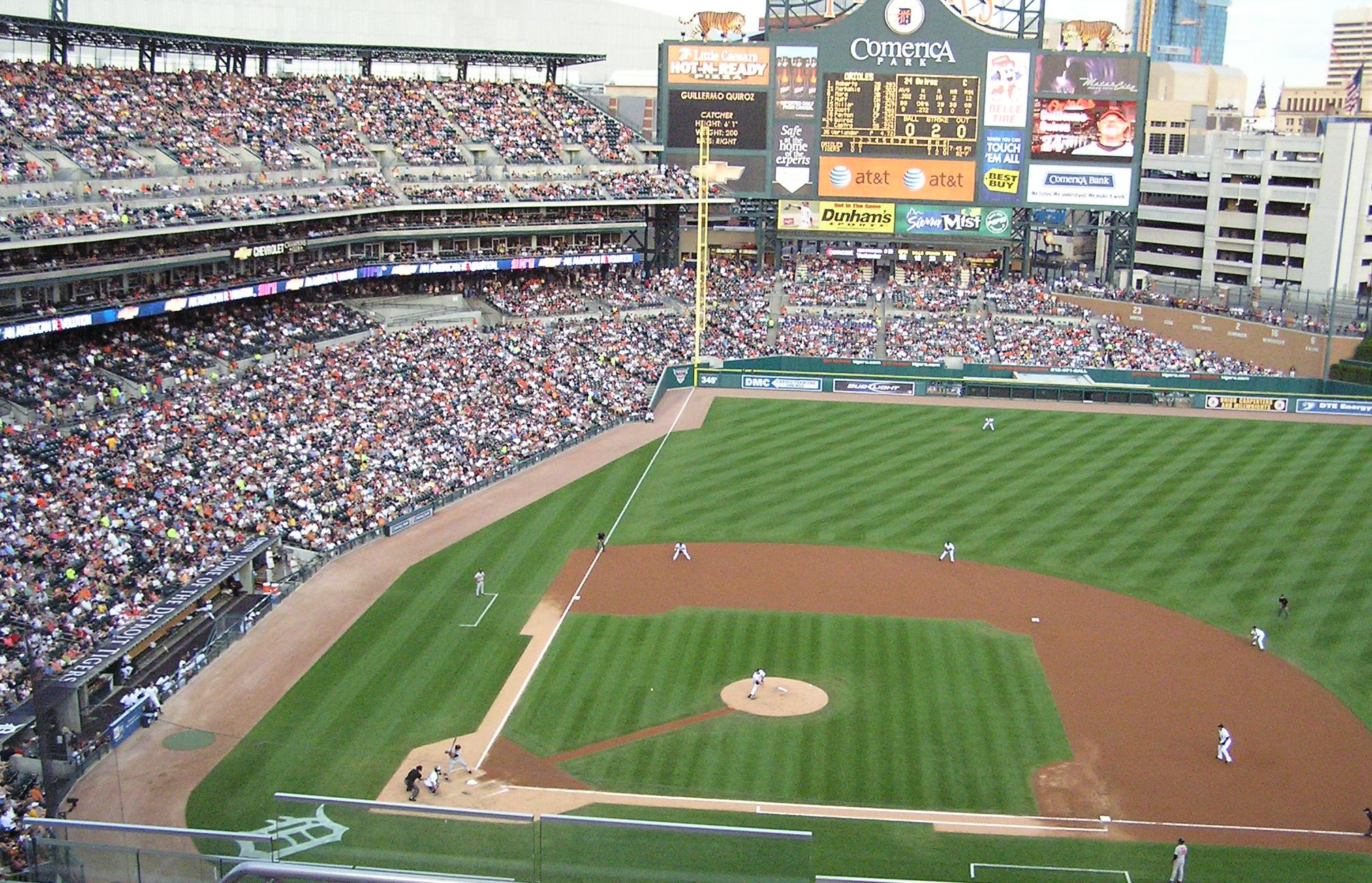 $20, the going rate currently in the Major Leagues, allows you to park about three blocks from the park. Once at the park there are a couple of watering holes to visit, Cheli's or Hockeytown. However, walking past
the giant Tigers and into the park is also an option. There is a food court area which has a sit down bar inside the park, once the door of
the bar closes you would never believe you are inside a major league stadium until the door opens again.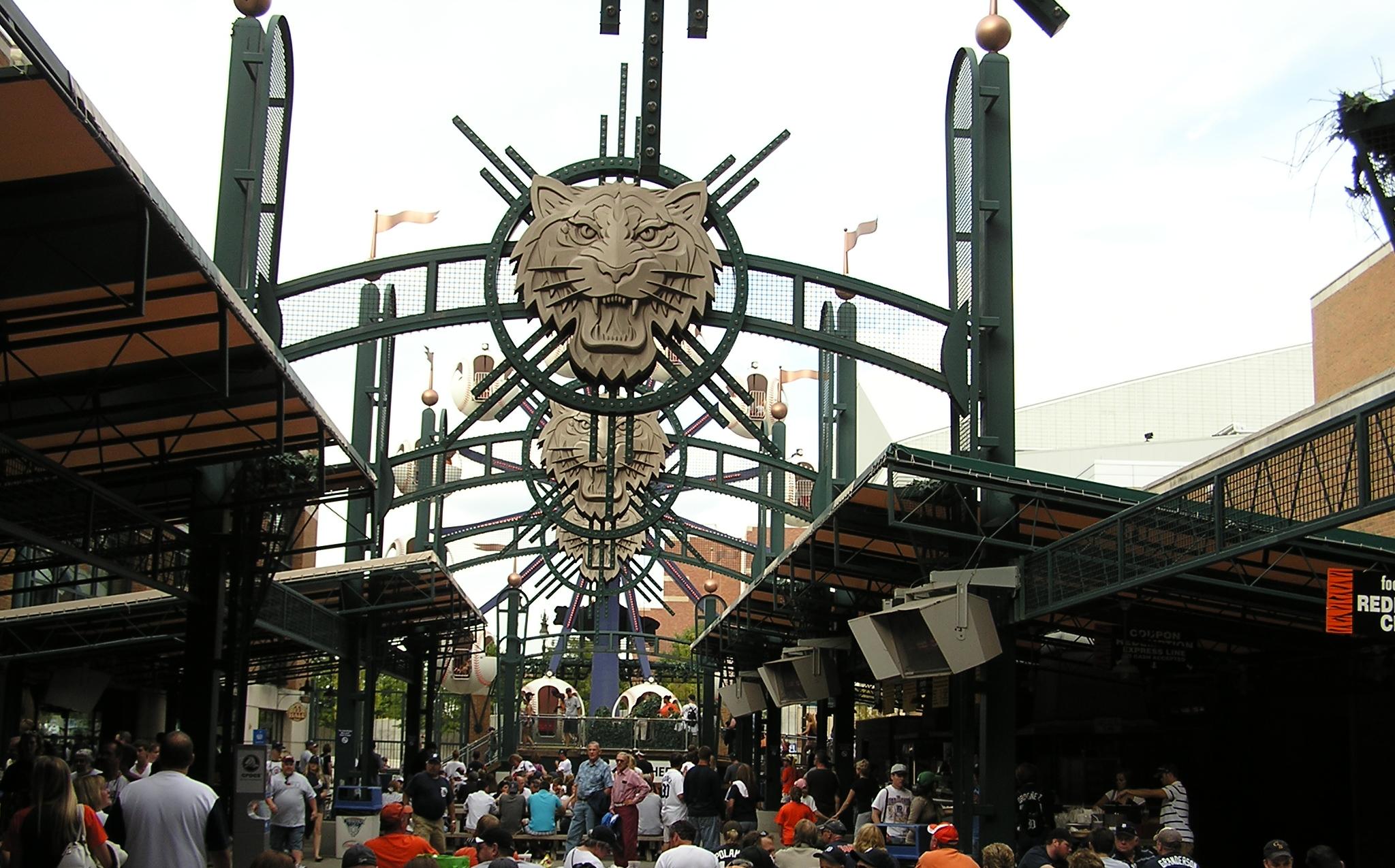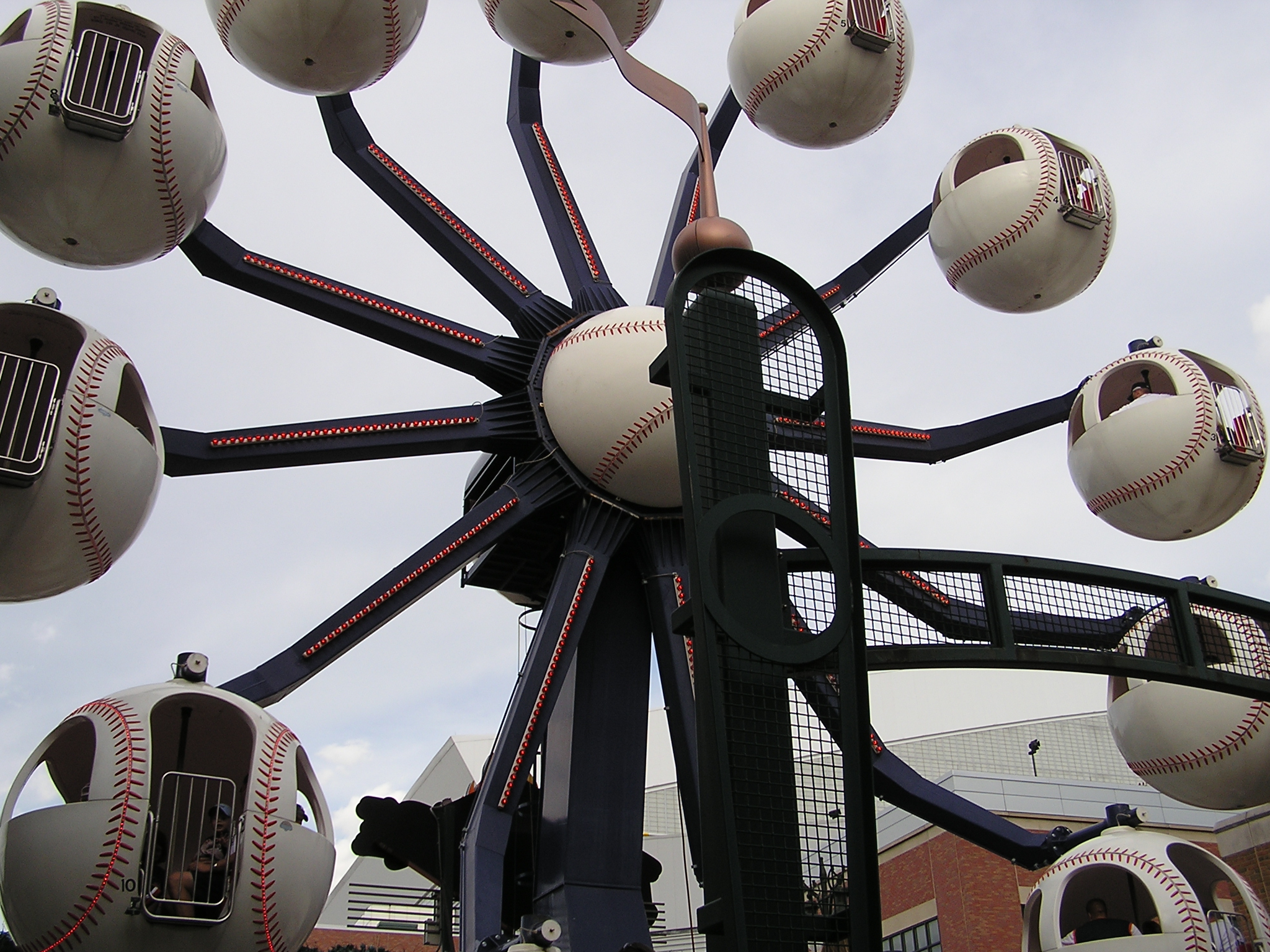 At the end of the food court is something I have yet to see in a ballpark, a ferris wheel. The ferris wheel appears to be made for kids

and to ride it you sit inside a baseball.

Outside the food court and around the bend back towards the entrance area is a carnival area with store fronts surrounding a Merry-go-Round.
Is it still a Merry-go-Round if there are no horses? On this ride, Tigers are what you ride on and they do not have that friendly carousel
horse look to them. A fierce Tiger will be what you have to choose from.

I think all of what I've explained is the problem with Comerica Park.
Yes it is a great family attraction, but with the price of tickets is this what fans want to do? Go to a game and spend time in the amusement area? Maybe so.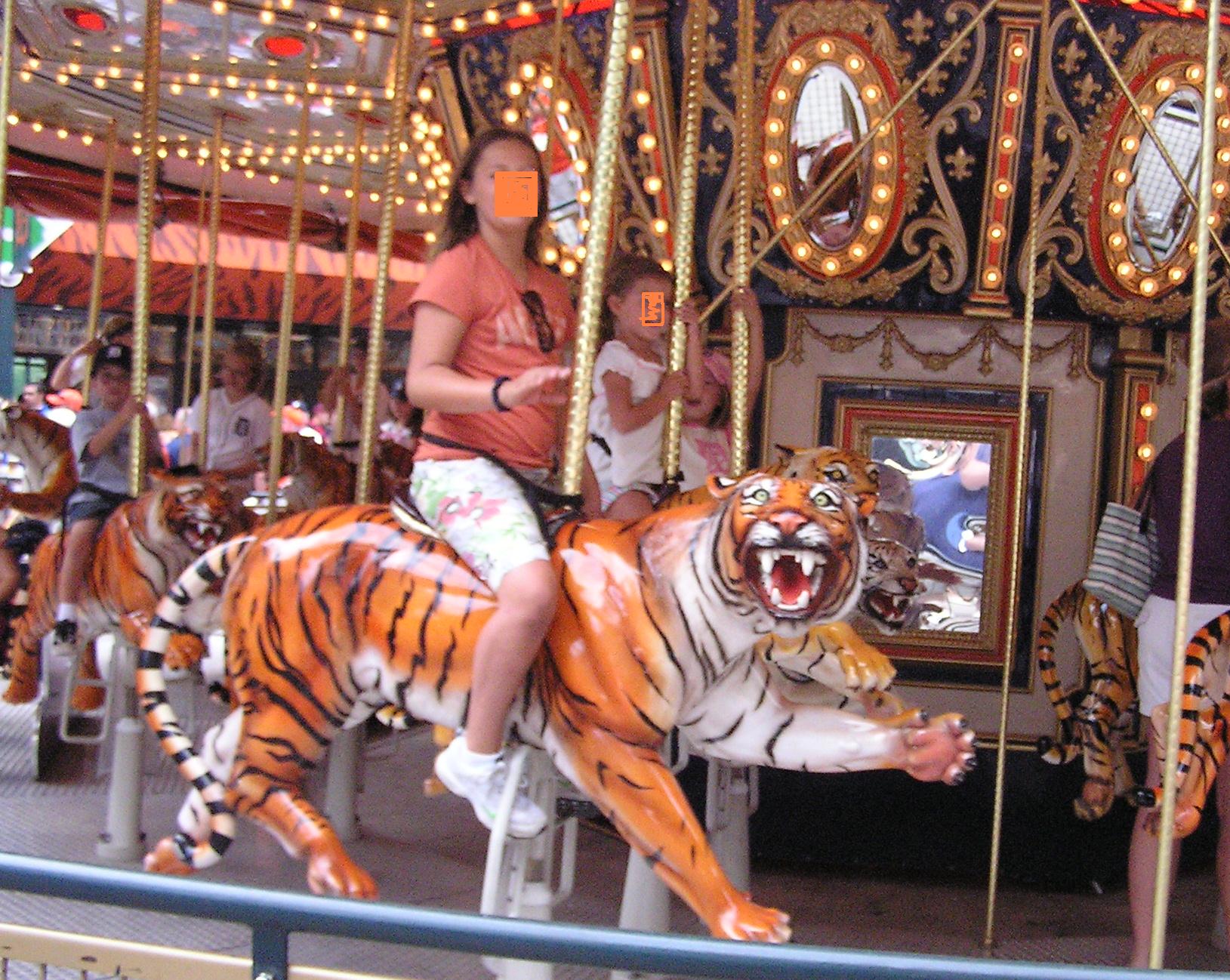 Once to the seating area you realize how big this park is. A huge seating area surrounds an even bigger playing field throwing intimacy
out the window. The seating is not my biggest issue here, it s the fact that they decided to build a park with an open outfield.

There are fountains in center field, but fountains with a depressed city for a background doesn't seem to make for a good look. Once nightfall takes over, the GM tower off in the distance does give the General
Motors fountains a better look, but it seems the Tigers ignore them and simple turn them on between innings. Fountains just don't seem to go with Detroit.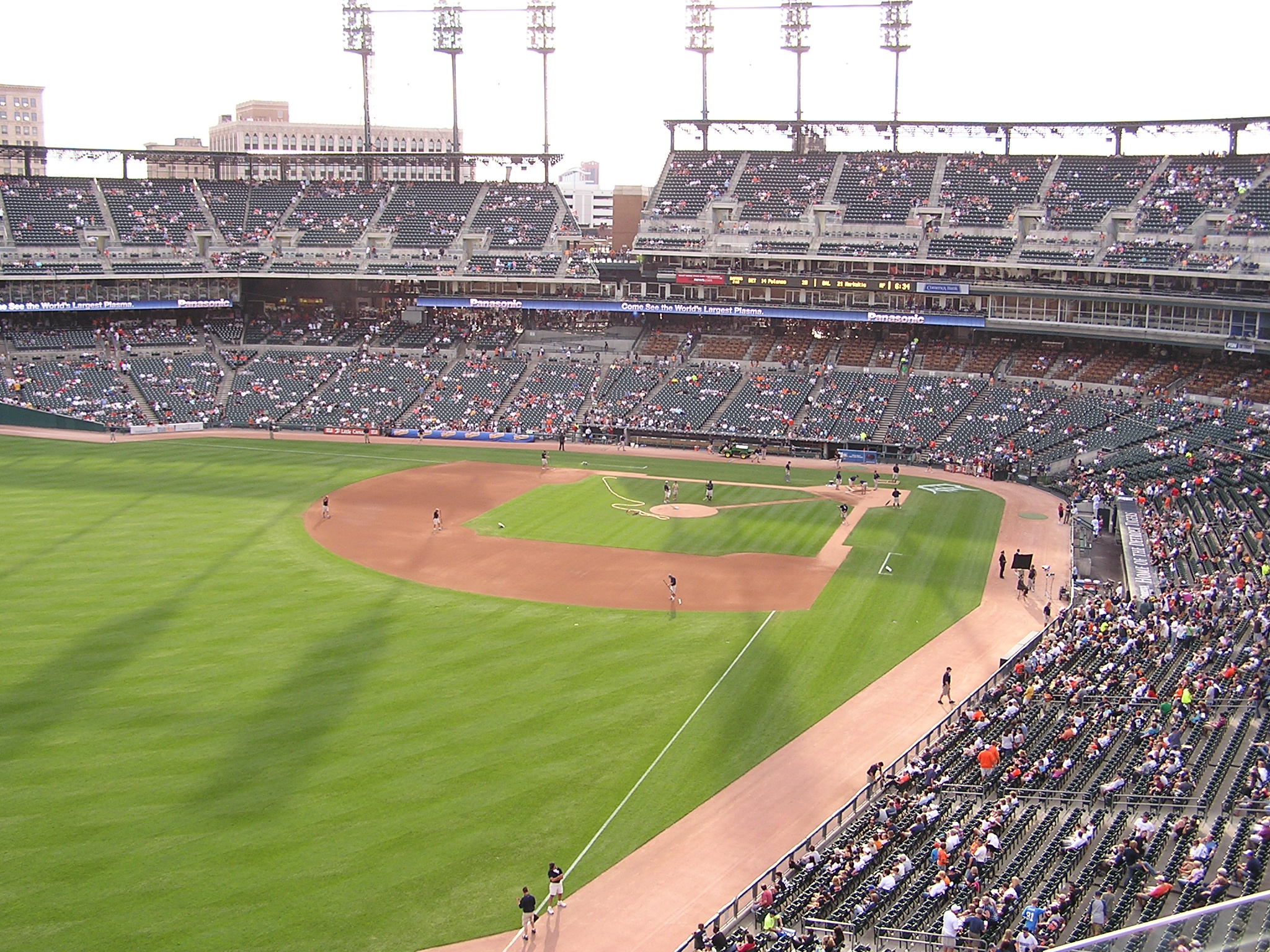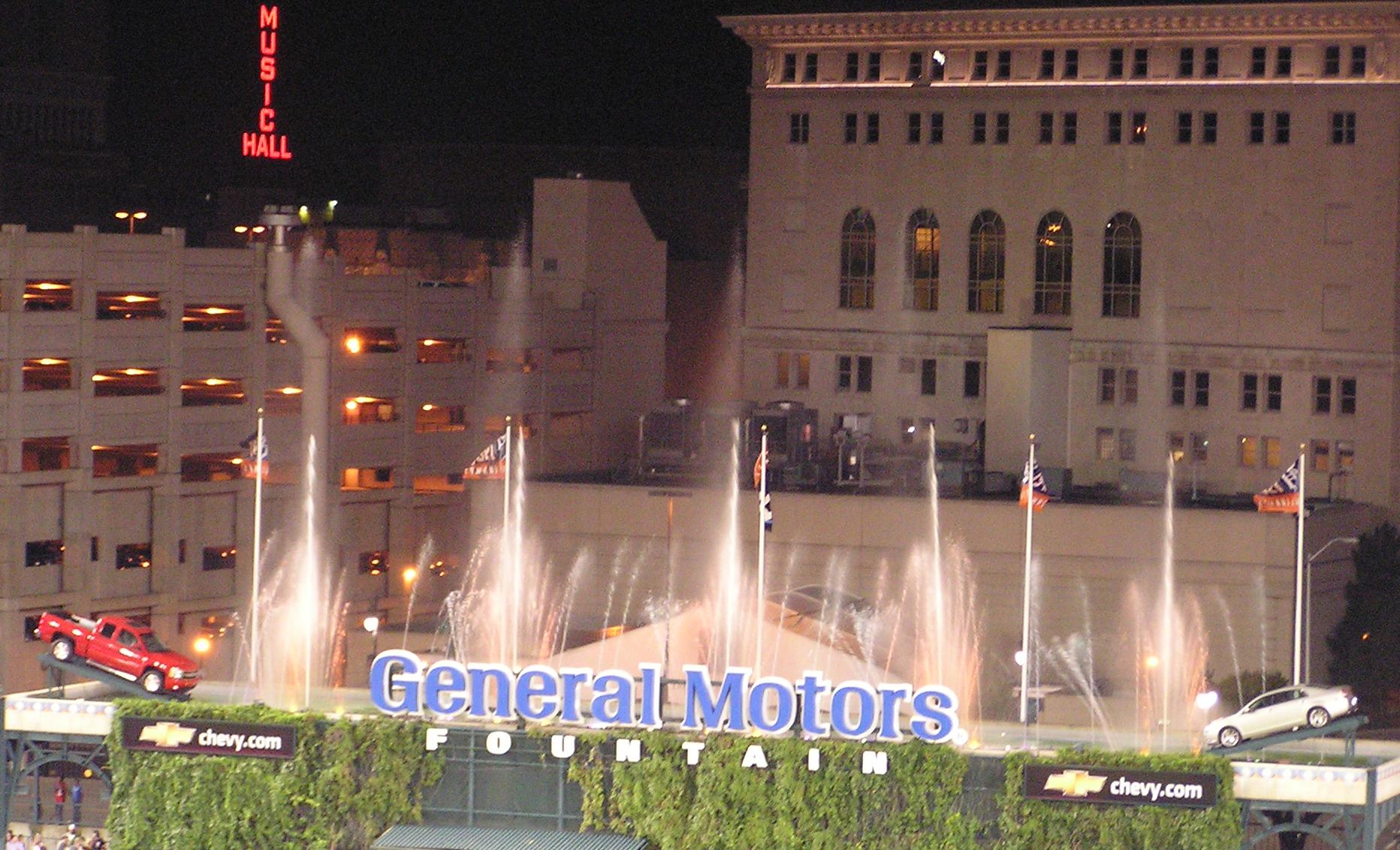 The scoreboard here looks great but is a bit inconsistent. The two huge Tigers above the board stalking the park while the game is going on give it an even better look. Be sure to look at them after a Tiger Home run,
the eyes light up.
It is not fair to try and compare Comerica Park with the old place, so I will not.
Because of that, I will say Comerica Park is a good place to go if your team will be playing, if not, wait for your team to visit.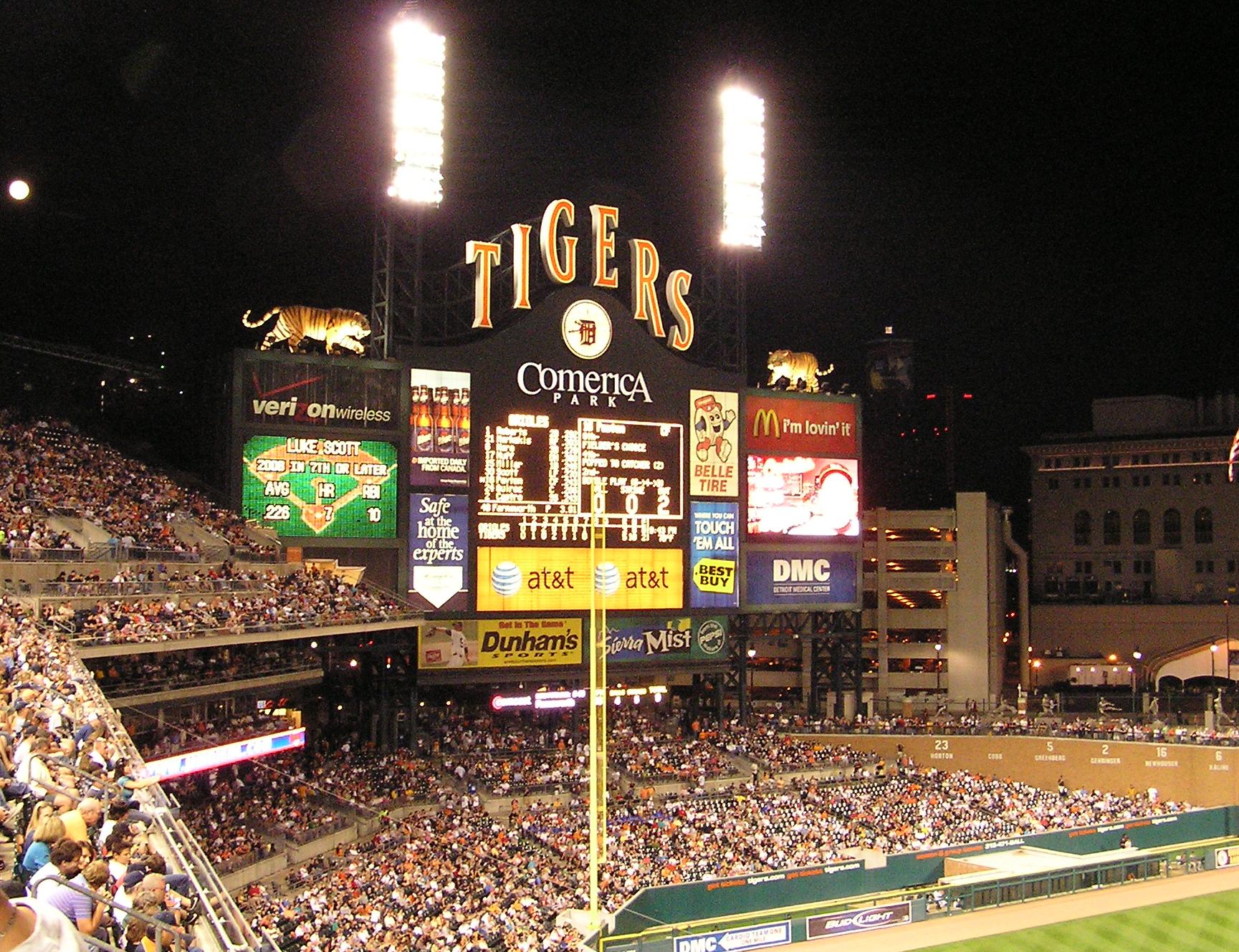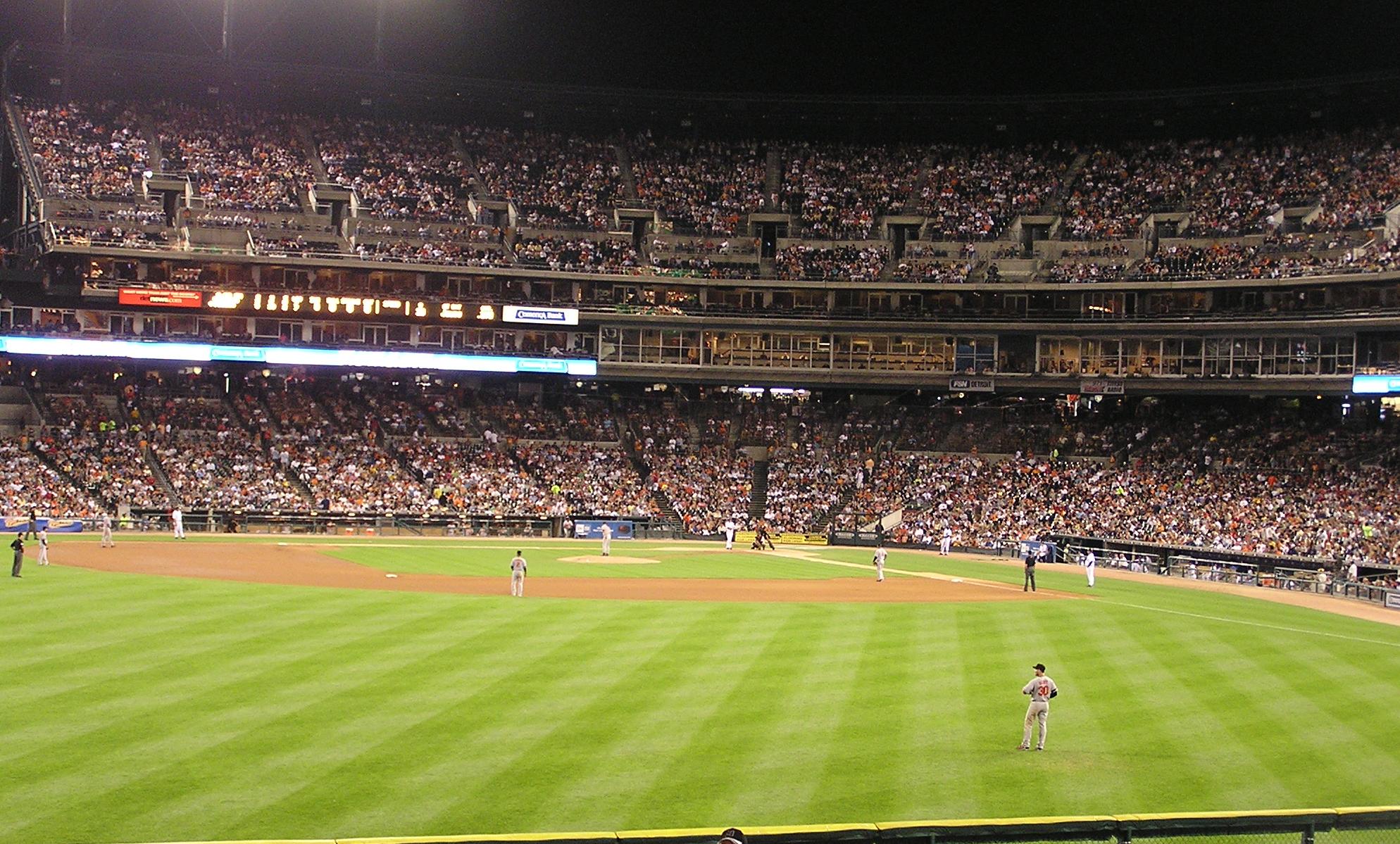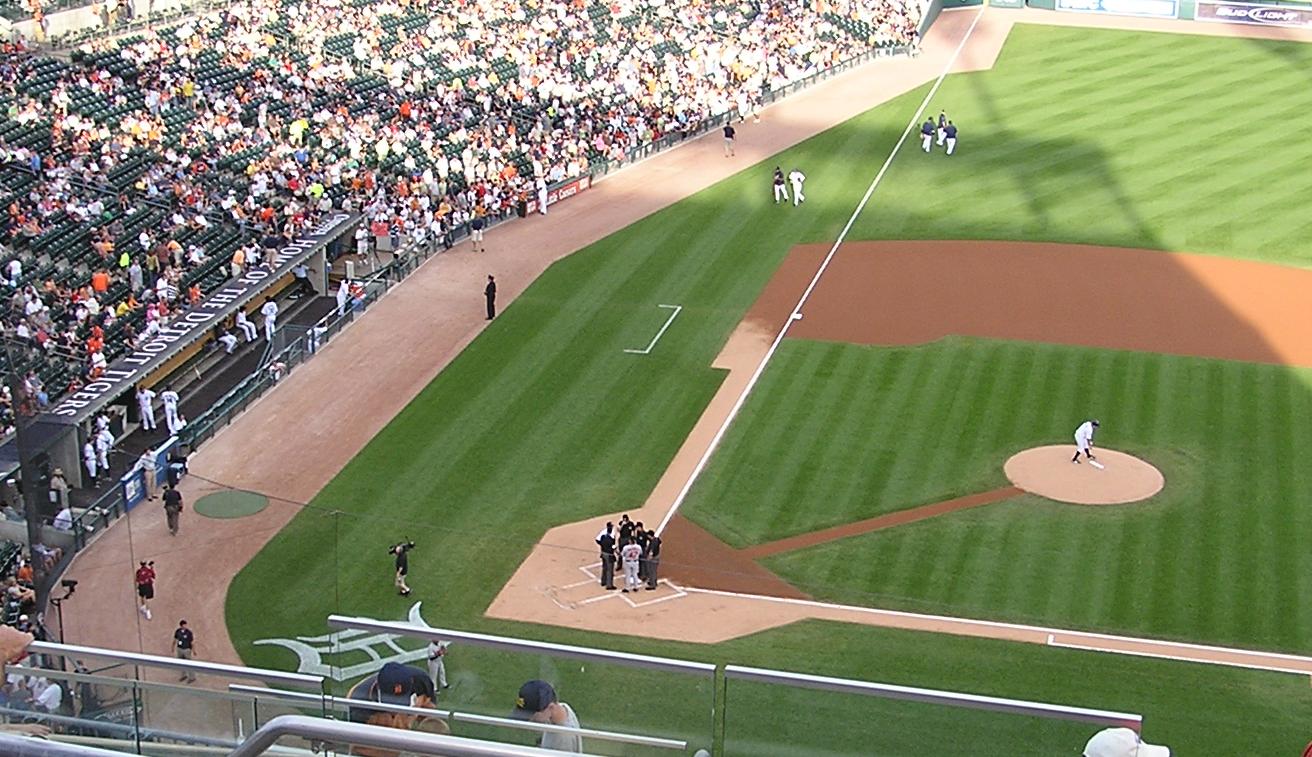 THE LINE UPS
BALTIMORE ORIOLES MANAGER :::
47 Dave Trembley
DETROIT TIGERS MANAGER :::
10 Jim Leyland
BALTIMORE ORIOLES
1 Brian Roberts 2b
21 Nick Markakis rf
6 Melvin Mora 3b
17 Aubrey Huff dh
15 Kevin Millar 1b
30 Luke Scott lf
16 Jay Payton cf
24 Guilleromo Quiroz c
2 Juan Castro ss
45 Dennis Sarfate p / LP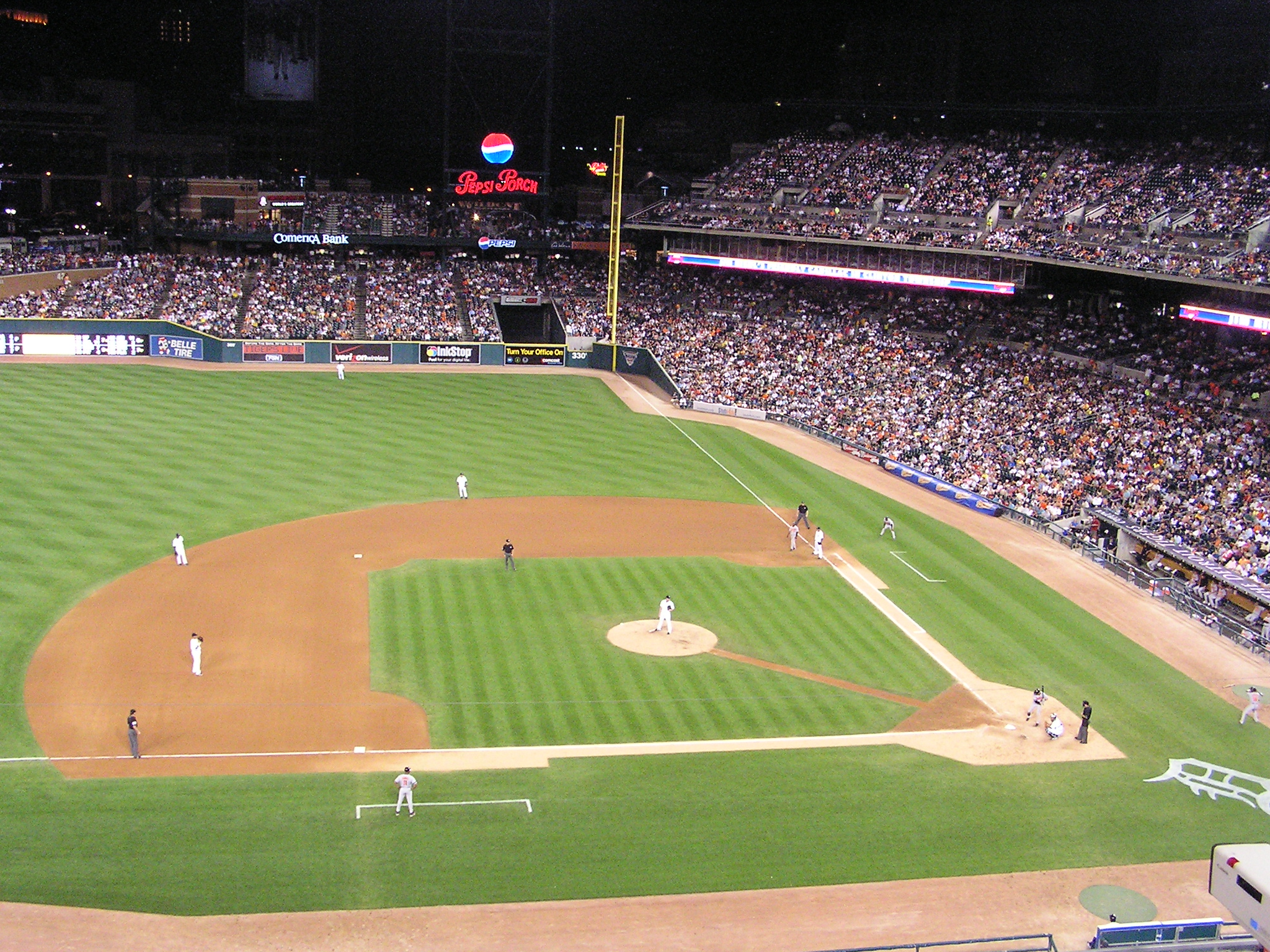 DETROIT TIGERS
28 Curtis Granderson cf
14 Placido Polanco 2b
30 Magglio Ordonez rf
24 Miguel Cabrera 1b
3 Gary Sheffield dh
9 Caros Guillen 3b
20 Matt Joyce lf
8 Edgar Renteria ss
15 Brandon Inge c
35 Justin Verlander p / WP
56 Fernando Rodney S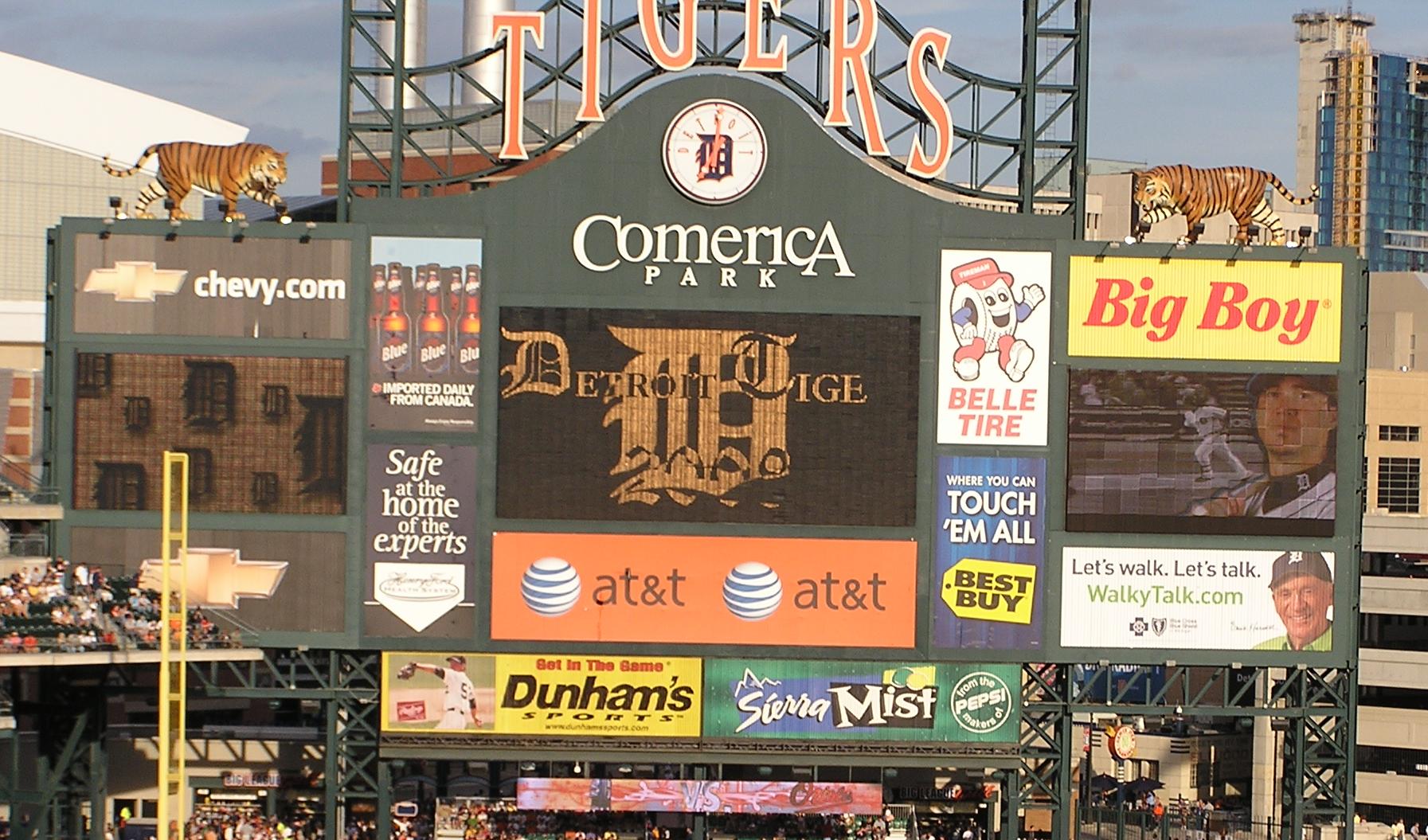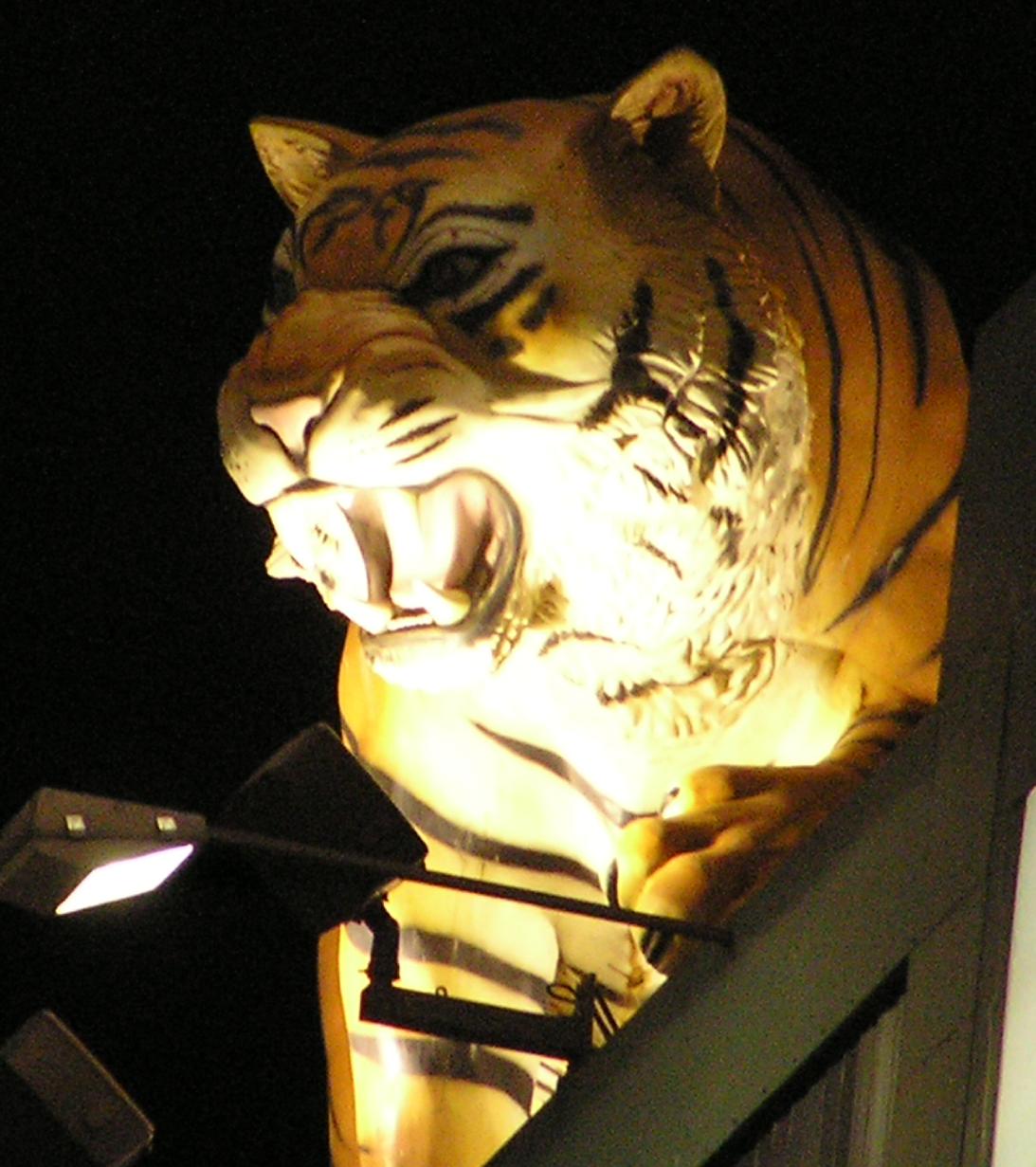 ORIOLES 002 000 100 3 9 0
TIGERS 010 211 00x 5 10 2
TIME ::: 2:53
ATTENDANCE ::: 41,727
WEATHER ::: 82 Partly Cloudy
SEND ME AN E-MAIL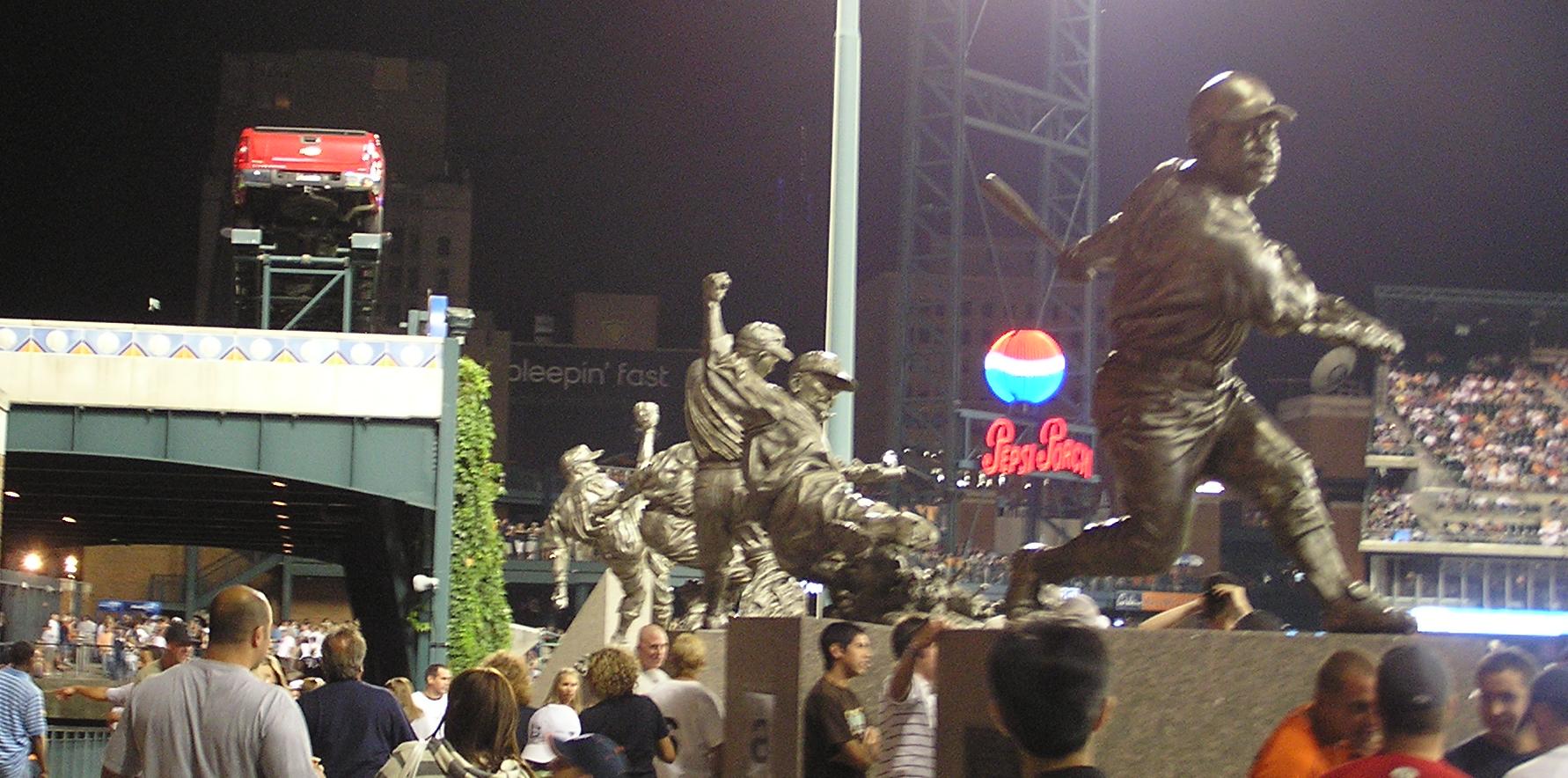 LINKS
The Official site of the Detroit Tigers
Where the Tigers used to play, My Tiger Stadium site
Cheli's Chili Bar - Located across the street
Detroit weather from WEATHER.com
Page last updated

© 2000-2012 UNCLE BOB'S BALLPARKS
I AM IN NO WAY AFFILIATED WITH ANY OF THE TEAMS ON THIS PAGE ... THIS
PAGE IS MEANT FOR INFORMATION PURPOSES ONLY.